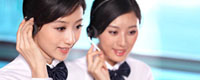 Name: Lucy
Tel: +86-13312154946
E-mail: info@ystinjectors.com
Add: Jinyuan Building, 57 Hubin South Road, Xiamen, Fujian
Skype: yistong-cr@hotmail.com
ICQ:



Injector Nozzle type and connection size
(ISO2697:1999)
1. Subject content and scope of application
This standard specifies the types and connection sizes of P type, S type and T type injectors nozzles for medium and small power diesel engines. This standard is applicable to the classification of injector nozzles, that is it is divided into three types: shaft pin type (including throttle shaft pin type), hole type and long hole type.
2. Main structure size of nozzles
2.1 Shaft needle nozzle size and tolerance
The dimensions and tolerances of the pin needle nozzles are shown in following: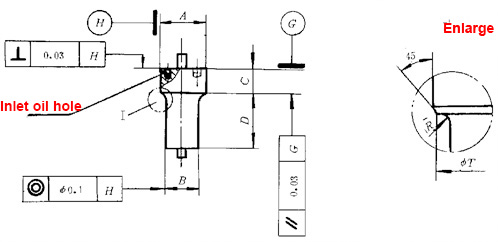 Shaft needle nozzle
Type

Size

A

B

C

D

T

Rmax

ZS⋯S⋯

17h11

14c11

8 0

-0.4

19 0.2

16.3 +0.2

0

0.3

ZS⋯T⋯

22h11

17.8h11

10 0

-0.4

30.5 0.2

21.3 +0.4

0

—

ZS⋯P⋯

14.3h11

11c11

6 0

-0.2

11 0.2

13.8 +0.2

0

0.3
2.2 Hole type nozzle fitting size and tolerance
The hole type nozzle fittings are the same as the shaft pin type nozzle parts of Fig. 1 except for the dimension D in Fig. 2. The dimension D is shown in Table 2.