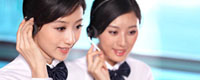 Name: Lucy
Tel: +86-13312154946
E-mail: info@ystinjectors.com
Add: Jinyuan Building, 57 Hubin South Road, Xiamen, Fujian
Skype: yistong-cr@hotmail.com
ICQ:



The injector tester S60H is a special device for verifying the injector. It can check the opening pressure, sealing and Nozzle shape of the injector. It is equipped with a dual-range pressure gauge and two joints. It is compact and easy to operate. Widely used.
●Insulation test of injector bottom seat, fuel injection nozzle needle and fuel injector
●Open pressure detection and calibration
● Detection of Nozzle, shape and distribution
●Vibration detection